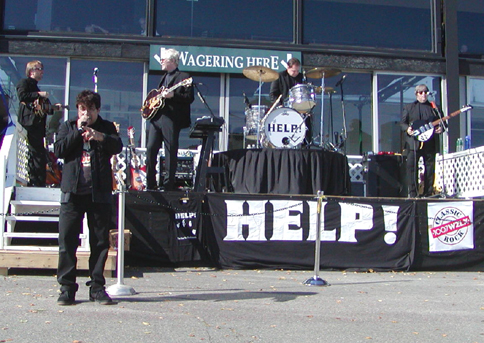 Here's our good buddy Chachi introducing us last fall at Suffolk Downs Racecourse's Beatles Day.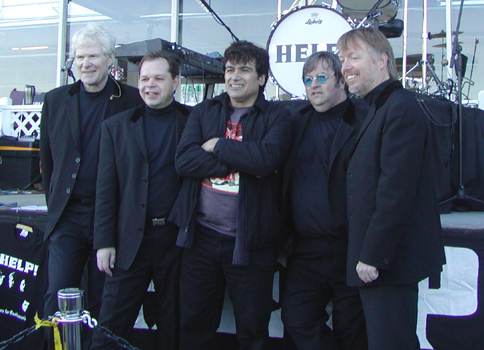 Our 15 seconds of fame...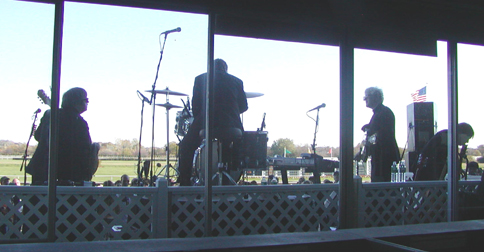 The view from inside the main building at the track. The photog had just placed her bets.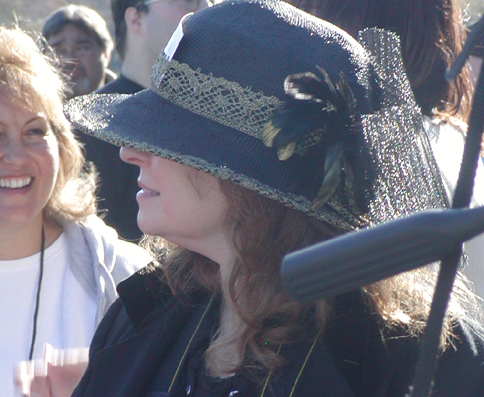 Mother of the band and one of her cuties in their Saturday best.