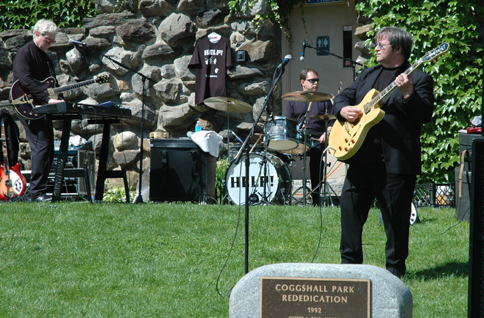 We played Fitchburg's Coggshall Park and this photo proves it. It was blazing hot with a 2PM concert. Mark and Mike were standing on a hill for the entire show, which turned out to be quite painful for them. But the show must go on.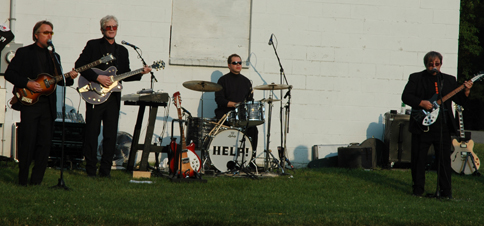 Holliston's Goodwill Park. Strange lighting up against the white building with the sun directly in our faces. Luckily, it was evening so the heat wasn't too bad.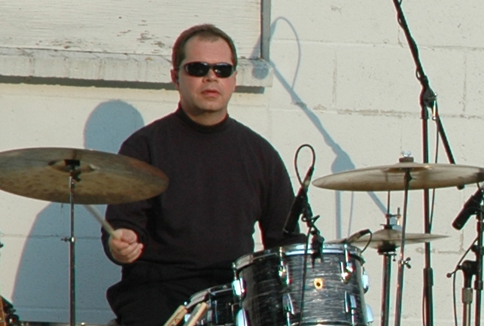 Chringo at Holliston (detail view).

Our return to Framingham after missing 2006... great crowd, great fun.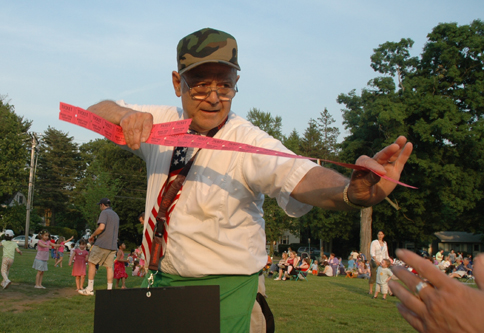 Part of the sideshow at Framingham...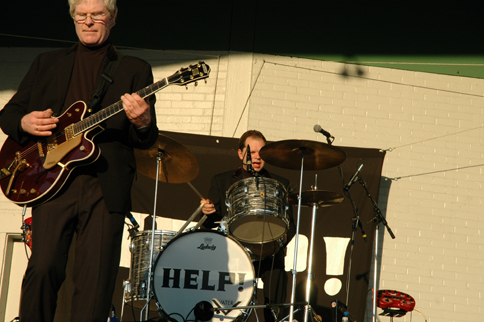 Marc and Chris working hard at Hampton Beach...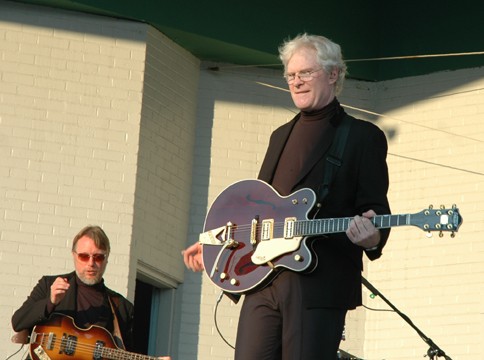 ... while in this shot, Marc and Mike appear to have stopped working altogether.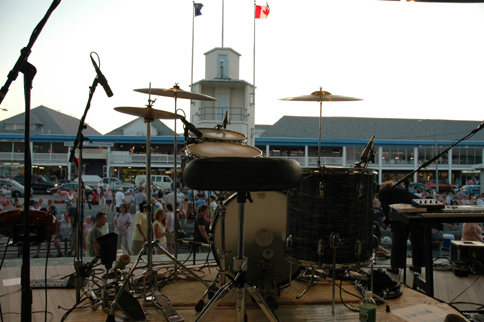 The view from behind the throne.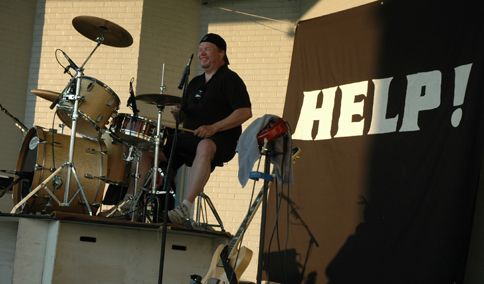 When Chris injured his leg (we won't tell you how), his brother Mark filled in quite capably (check out his work on the audio page). Hey, he looks like he's actually having some fun!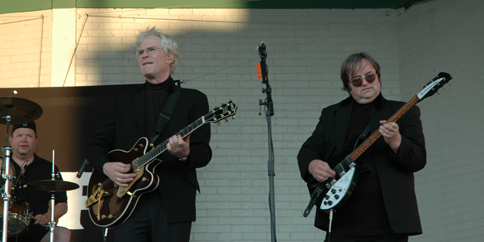 Mark, Marc and Mark.